About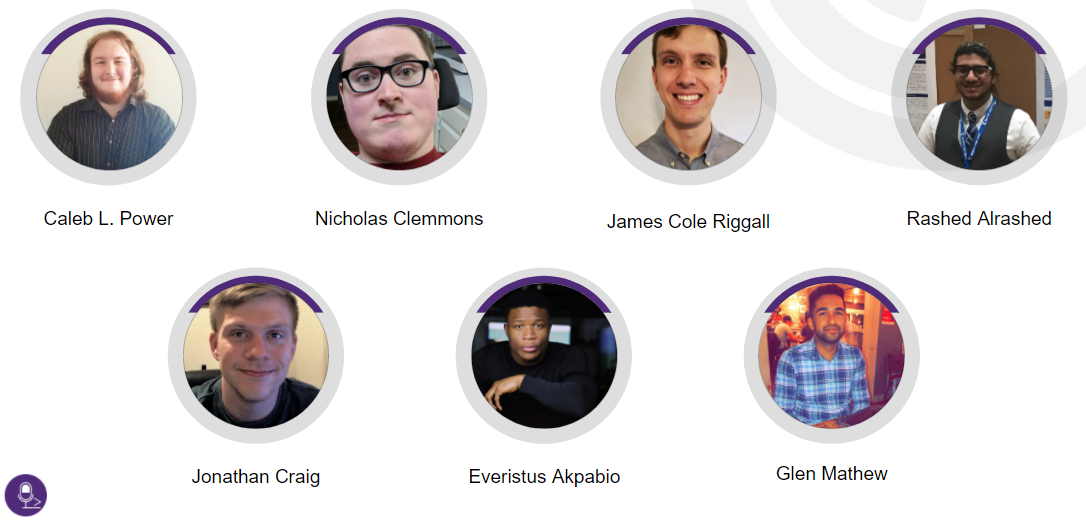 In the fall semester of 2020, seven senior students at the University of Central Oklahoma gathered to create the original implementation of the protocol known now as V2C.
Caleb was the chief architect of the high-level architecture and API, served as the team lead, designed the deterministic finite-state automata standard used to manipulate various components, designed the dashboard backend, and built the proof-of-concept submission package for the capstone project.
Nicholas served as the product owner for the project; he also conceptualized and became the chief engineer of the desktop controller.
Cole served as our lead quality assurance analyst and also was the chief engineer for the gaming proof-of-concept, a critical component in our work to prove that nearly anything on a machine could be controled with your voice.
Everistus was the lead dashboard UX/UI engineer and ensured that other graphical components could be snapped in to the proof-of-concept easily. He also ensured that messages were routed appropriately to the various gaming modules.
Rashed was the principle engineer of the voice recognition module, which serves as the starting point of the entire workflow.
Jon was instrumental as an engineer for both the desktop controller, especially with regard to implementing the deterministic finite state automata, and for the dispatcher, especially with regard to the pull-based API implementation.
Glen designed and engineered one of the proofs-of-concept for the gaming component of the dashboard.
When the class ended, all of the original members went on to continue contributing at the Edmond ACM Chapter because they felt that V2C had the potential to become an important protocol standard in the future.